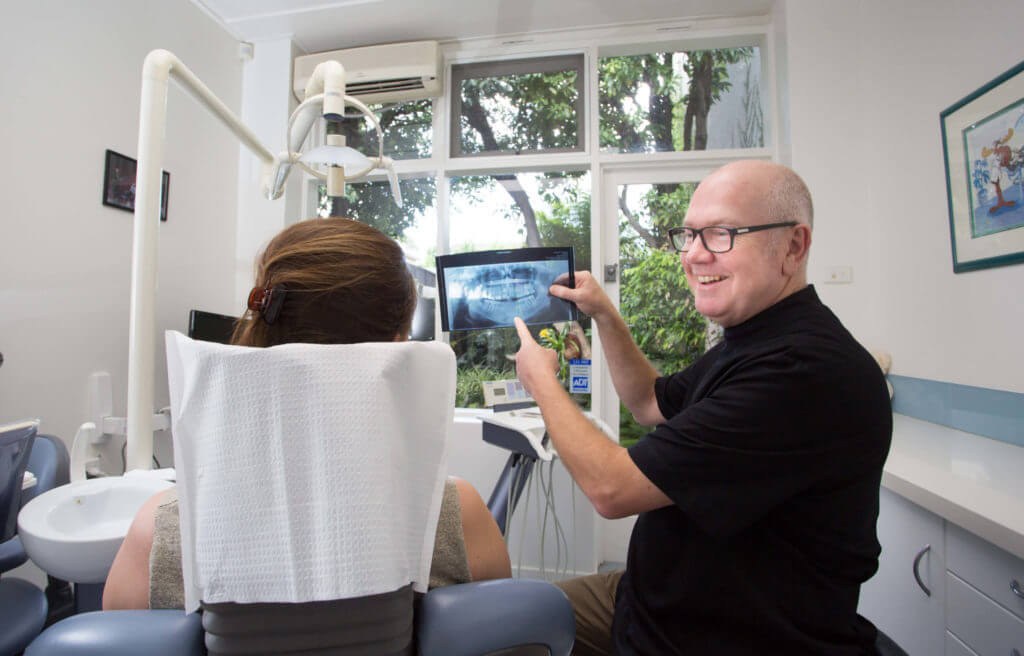 Dental implants are permanent fixed structures used to replace missing teeth.
Whether it's to replace a single tooth, or to create a full mouth of secure stable new teeth, implants are a proven, long lasting alternative to bridges and dentures.  Implants are made of titanium and are surgically inserted into your jawbone to act as a substitute for a missing tooth root.
Over several months the implants fuse with the bone to form a stable foundation for permanent replacement teeth that look, feel and function like natural teeth. Prosthetic crowns or bridges are secured to the implants to integrate perfectly with your natural teeth to create a new youthful smile that is permanently attached to you jaw bone.
Dr. Langton-Joy works with top local surgeons to create a tailor made treatment plan that provides you with stable, beautiful and functional new teeth.